About Leap Mindfulness
My journey to becoming a Mindfulness coach began back in 2004 when I was working as an actress, business owner of a theatre company and managing a team, I felt constantly under pressure to achieve and I set myself very high standards. However, I started to burn out, my emotions became unpredictable, I had constant insomnia and I battled with my self-esteem. In 2008 I decided to make some changes. I enrolled on a personal development course that was challenging but life changing and started to implement kindness and gratitude into my everyday life. I found my health and mental well-being started to become more stable by practising the art of self-awareness and meditation.
Having my children in 2010 and 2014 was hugely demanding so I worked hard to maintain my new principles.  I became more grounded and better equipped to deal with whatever life threw at me.  I continued my practise and started to strive. I felt happier than ever before and I gained a greater understanding of who I was and how I was connected to myself and others.
In January 2017, I decided to take the next step and following some formal training and obtaining my SMART Diploma & Reiki Level 2 I set up Leap Mindfulness and began working as a Mindfulness coach. The aim was to give people simple tools which they could use to enhance their body and mind connection and allow them to live a more fulfilled life with reduced stress and increased happiness.
Since then I have worked at over 120 secondary schools with Learning Performance running workshops based around meta-cognition. I run retreats with Yoga teacher Carolyn Thompson and with Denise Richardson of Holistic Happiness and I lead meditation groups and one-2-one workshops as a meditation and mindfulness coach. With the use of several tools I can offer a bespoke service to each client, allowing them to choose the tools that feel right for them. Having a background in performing arts also allows me to coach on public speaking, confidence and stage fright.
I currently draw my inspirations from Shamanic practices, energy work and journeying meditations. Meditation, Mindfulness, Growth Mindset, Reiki, Intuitive Work, the Law of Attraction, Card Guidance and Journeying Meditation are my key areas of expertise. My background in performing arts also means I am passionate about coaching on public speaking, confidence and combating stage fright.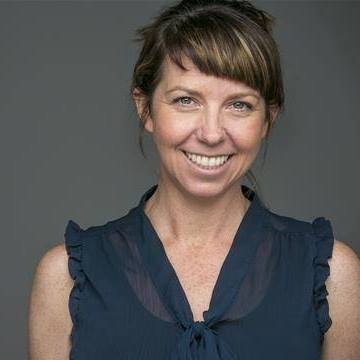 Sally Davis, Mindfulness Coach
Benefits of Mindfulness
The Science bit……..when we implement Mindful Moments into our daily life we can start to bring small glimpses of joy into mundane, everyday tasks. Taking the time to slow down and have appreciation of the small things slowly builds up the positive connection in our brain and we start to find ourselves living in a happier way. We start to live moment by moment, find inner peace, become non-judgemental of ourselves and others, detach and look at the bigger picture, forgive ourselves, become more understanding and develop deeper listening skills.
Every  thought  you have  forms a neural  connection in  your  brain and when you learn something new it connections with existing ones. The connection starts off weak but the more often you think of  something  the  stronger  the  connection  becomes. That is why when we repeat a thought pattern it becomes our reality. This is the same for both positive and negative thoughts.
 The good news is that it is possible to 'rewire' our brains and replace unhelpful thinking with better thoughts.  We can start this process by making space in our day to quiet the mind, acknowledge thought patterns and look at simple ways to re-wire and change those thoughts through meditation, affirmations and positive reinforcement. Even with only 10 minutes practise each day we can free ourselves of self-limiting beliefs and reduce stress.
Mindfulness is suitable, and beneficial, for everyone…men, women, children and for anyone from all walks of life.
The benefits of mindfulness practice include:
The tools I give you as a Mindfulness coach can be implemented simply at home. Even just 10 minutes per day of mindful practise has been scientifically proven to have vast health benefits. These include creating a positive mindset, enabling better management of emotions, helping decision making, forming positive habits, cultivating compassion, fostering an attitude of gratitude and increasing happy emotions. 
Stress is a part of everyday life, how we react to it is crucial for our mental well-being.
"Thank you  for a spacious, calming, affirming weekend. It was delightful and I'm feeling very well rested. The retreat was a real gift and just what I asked for."
"Sally was motivating, gave me belief and self-confidence and was a great listener. The sessions exceeded my expectations and gave me tools to help cope with everyday life."
"Really enjoyed this four week course. Sally is an amazing teacher and coach and is very generous with her support. She has been there and done it!"
"I joined Sally's mindfulness for weight loss course back in November and loved it. Sally's fresh approach involved looking at ourselves in a different way and she gave us the tools to look after ourselves as a whole."
"It was an absolutely amazing evening, so special and magical. Being outdoors and the fire took meditation to a whole new level and Sally was the perfect guide for our evening's meditation."
"I was put at ease and it has helped me look at things differently. This has inspired me to make some much needed changes to my life.  Thank you so much for your support and guidance."
"We were thrilled with the impact the relaxation sessions had on our children at Brackenbury. We booked Sally to provide a mindfulness session for every year group, aged 4-11. All of the children were fully engaged and Sally tailored the sessions to the age of the children. The head teacher commented that lunch time on that day was calmer than she had ever seen."