Healing, Spiritual Growth, Higher Connection
Take a Leap of Faith, Be Your Best Self
Using bespoke one-2-one sessions I gently guide you to discover techniques that help you to move through life with ease, strength and calm. I base my practices on Mindfulness, Meditation, Law of Attraction and Shamanism.  One some occasions I also use Psychic and Intuitive work to aide the process, connecting with non-physical energy.  Each one is used with your consent and acknowledgment beforehand ensuring you are happy with the processes offered.  You can choose what feels right for you.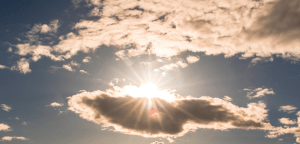 Law of Attraction is the process of changing your thoughts and beliefs to attract and allow in the changes you desire. By connecting into your own vibrations and energy you start to release old thought patterns and create higher vibrations, with like attracting like, it can be a very effective technique in a short space of time. It is a safe and empowering practice using energy, meditation and affirmations as it's main tools.
Shamanic Practice is known as one of the worlds oldest traditions of spiritual healing and growth. It is based on the idea that everything  is connected through energy or life force. Within the practice you honour Spirit in the same way as any living creature and aim to create harmony by feeling oneness with all that is.  We use elements such as earth, wind, fire and water and call on ancestors and spirit animals to guide us, using journeying meditation and drumming to go within.  Open your mind and your heart will follow.
Book a one-off session or a block over 6 weeks
 One-to-one Sessions Include:
Stress Management with SMART Coaching

Reduction of Anxiety or Panic

Goal Setting & Making Choices

Building Confidence & Inner Strength

Releasing Negative Beliefs and Patterns

Connecting with Your Higher Self

Becoming Grounded and Calm
Parenting with mindfulness

Transformation and moving forwards

Meditation practice & everyday mindfulness

Spiritual and guided healing

Home Energy Cleanse (removing old energy & setting intentions 2 hours)
What's Involved
After the telephone conversation, you'll be given a short questionnaire to complete. Your sessions will then be created bespoke for you so I can use the techniques that you feel most comfortable with and a brief will be emailed beforehand. I also always provide you with an email afterwards detailing what we covered and suggestions for techniques to use at home. These are created bespoke for each individual client.
You can book a one-off session, blocks of 3 or a full one-day workshop.
The Techniques I Use During Sessions Are:
Guided mindfulness meditations

Rituals for clearing energy and setting intentions

Law of attraction activities to aide with personal development

Self-awareness techniques

Rituals for forgiveness, transformation and letting go

Light touch Reiki healing

Use of essential oils, crystals and music