Mindfulness, Meditation, Personal Growth
Leap inside to see what you find.
I run small group classes and workshops focusing on meditation, mindfulness, spiritual development, inner connection and working with your higher-self. The sessions are designed to aide you on your own journey into personal growth with balance and harmony.  My classes are totally secular, meaning they are not related to any religion and they are open to everyone, men and women, experienced and beginners, from all backgrounds.
I use mindfulness techniques,  guided meditations, breathe work, writing tasks and intuitive card readings to help you build self-awareness. All gently guided and going at the pace of the group. They are designed  to encourage empowerment and stillness from within, giving you simple skills for day-to-day life.  Most you can turn up on the day and drop-in.
All of my classes and workshops re held in an informal and relaxed atmosphere with a focus on relaxation, balance, connection, self awareness and connecting with other like-minded people. I work mainly in Sussex but I do travel across the UK too.
Benefits of Implementing Mindfulness and Meditation include:
Reduction in Stress & Anxiety
Increase in Compassion & Self Love
Improved Sleep Patterns
Better Decision Making Ability
Increased Focus
Release of Negative Emotions
Control of Reactive Emotions   – Responding Rather Than Reacting                                 I
Reduction in Physical Pain
Self Awareness of the Body and Healing
Take a look at the classes on offer below, booking information is included or you can contact me by email or through the contact form.
"The meditation class was soothing and uplifting. I felt relaxed from the start and had the best nights sleep ever! A really friendly group with no pressure." Meditation Class attendee, 2019
Mondays, Fortnightly, 6.30pm, Hove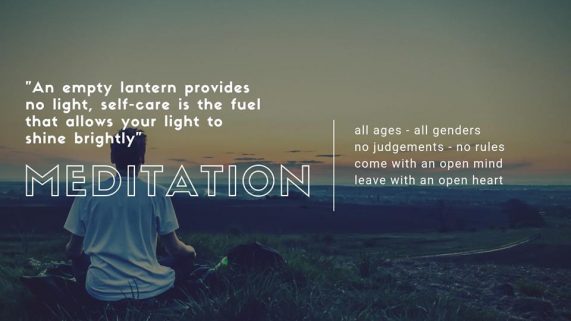 This small guided meditation circle  focuses on spiritual development, stillness and connection with your higher-self. During the meditation you are lying down with mats, blankets and pillows and gently guided to relax the body through breathe work and encourage the mind to quieten. We then allow your thoughts to flow with ease and for your guided meditation journey to unfold. Each circle is designed to encourage empowerment and peace from within. The inspiration for each week is drawn from Shamanic work and Intuitive Guidance. Drop in or advance reserve to guarantee your space.
Venue:       Essence, Blueberry Room, 86 Church Rd, Hove, BN3 3EB
Price:         £10 drop in or £8 if booking 4 classes in advance (to be used over 8 weeks).
Dates:        Monday November 11th & 25th.    Monday December 9th & 30th 2019   6.30pm – 7.30pm
Booking: click the button below to go to our online form to book and pay with PayPal or pay in cash on the day. Booking is advised
Meditation Circle in Wilderness Woods
My monthly 2 hour outdoor meditation circle in the beautiful and ancient Wilderness Woods, East Sussex. The evening will see you connect with your higher self through guided meditations, intuitive work and gentle energy healing. If you are looking for a deeper connection, guidance or to simply enjoy relaxing meditation in beautiful surroundings this event will provide those elements.
The circle takes place under the Woodglade Shelter with an ope fire, within the private woodland, enabling us to be surrounded by the woods whilst being warm, sheltered and undisturbed. Wilderness Woods is on Sussex / Kent border http://www.wildernesswood.org/about/
The evening is open to all no matter your experience and will include two guided meditation, mindfulness nature practise, an intuitive card reading and a light refreshment.
Venue:    Wilderness Woods, Hadlow Down, East Sussex
Price:        £15 per person
Date:         Next Winter Date will be Coming Soon
Booking: Bookings must be made in advance to secure your place, you can book and pay here through PayPal:
Sun 5th Jan 4pm – 6pm
Eastbourne
Sun 12th Jan 4pm – 6pm
Hove
Welcome in the new year with a beautiful meditation and intentions setting evening. You will be guided to help you explore your true hearts desires and set your intentions for love, good health and abundance for the year ahead.
A guided journeying meditation will be led to allow you to explore your true self and give you to time to reflect on what you would like to create in 2020. This will be enhanced with the use of the sacred Sage to clear your energy and restore balance
Each person will then be invited to 'plant' their intention in their own unique spring bulb pot. The connection with the soil is used to help you connect with Mother Earth and allow you to feel grounded and with greater awareness of your own energy and strength. Bookings are essential and can be done via the ticket link or via email if you are unable to pay with Paypal. Venue info https://www.nftceastbourne.co.uk
Dates:    Sunday 5th January 2020  4pm – 6pm
Venue:    Natural Fitness & Therapy Centre, The Redoubt, Royal Parade, Eastbourne, BN22 7AQ
Dates:     Fri 10th  January 2020  7pm – 9pm
Venue:    Essence, 86 Church Rd, Hove, BN3 2EB
Price:     £15.00 includes your pot and spring bulb
Booking: Email or complete the contact form below. You can pay for either date using this form or drop me an email.
Reconnect Day
Yoga & Meditation
Sat March 21st 2020 Eastbourne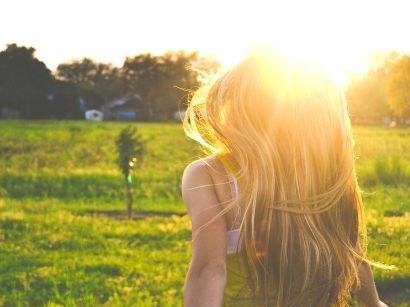 This half day event is a wonderful opportunity to share and explore your idea's and perceptions around self-care and balance. Combining yoga, meditation and mindfulness you will be guided though gentle body and breathe work,  giving you time and space to reflect and connect. Fully catered with a 2 course buffet lunch, you will leave feeling refreshed and reconnected and with some new idea's on how to create more self-care for yourself at home.   All taking place with lovely sea views on the coastal town of Eastbourne in East Sussex. The Day Includes:
90 minute Restorative Yoga Session (suitable for all abilities)

Guided Meditation for Inner Reflection

J

ournaling practices

Mindfulness Creative Task                                                                     

       

Vegetarian 2  Course Buffet Lunch

Unlimited Tea, Coffee and Cake

Surprise Gift
Venue: Natural Fitness and Therapy Centre, The Redoubt, Royal Parade, Eastbourne, BA22 7AQ
Price: £55.00
Dates: Saturday 21st March 2020  1pm – 6pm
Booking: Click to pay by PayPal  to secure your place. You will then receive an email asking for some further information before the course begins in relation to dietary requirements and physical health,